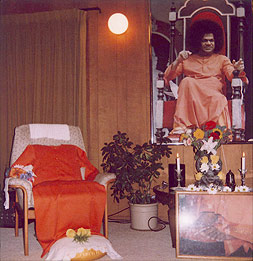 Contact Information
Gary Yoder – President
Email: [email protected]
Phone Number: (619) 246-1034
Agnes Hughes – Vice-President
Ramesh Amatya – Service Coordinator
Sudha Amatya – Devotional Coordinator
Devotion
At the present time the devotional meetings, with a Study Circle, are held on Thursday evenings, 7:30 p.m., on the Zoom online platform.
Service
Narayana Seva (Feeding the Poor and Homeless in downtown San Diego, by all three County Ctrs.). For the foreseeable future, food, and clothing, is dropped off, keeping social distancing, at several Day Care locations for their distribution.
Sai Spiritual Education (SSE)
There are no SSE classes held at this center.