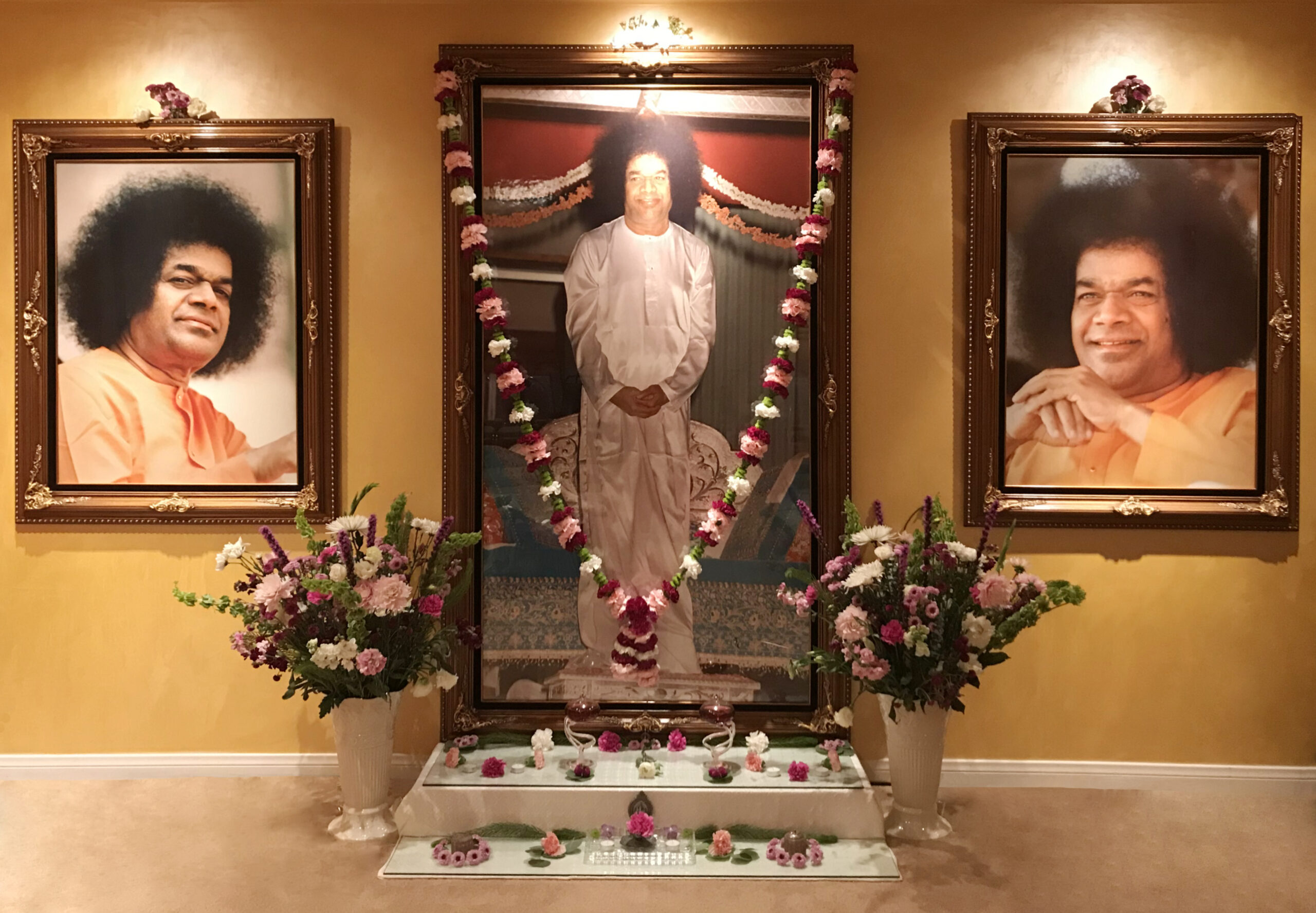 The Sathya Sai Baba Center of Glendale, came into existence in 1989 after the old Hollywood center was closed. Since then this center has become home to numerous spiritual aspirants following the Sai path. Housed permanently in a beautiful hall at this location, this center presents an ideal place of worship to numerous Sai devotees who gather here every Friday evening to learn and practice our beloved Swami's teachings. As a continuation of the old Hollywood center, this is one of the oldest Sai centers in the United States and has the good fortune of grooming several wonderful devotees who are currently active in numerous activities of the Sai organization. Striving to be an ideal Sai center, Glendale is quite active in all three wings of the organization. Specific activities in these wings are detailed in the pages.
At Glendale, we continuously strive to improve our center activities by having an open dialogue with our members and by providing a loving and welcoming environment for our visitors. We look forward to serving you here at your next visit and are open to any suggestions that will make our center a more loving abode of our beloved Swami.
Center Timings
Sai Spiritual Education (SSE) Classes – Sundays 10:00 AM to 12:00 PM
Location
The center is located in Glendale, CA 91205
Contact Information
Glendale Center
Email: [email protected]
Devotion
All devotional programs are conducted virtually. Please contact us at the email address above for details.
Service
Sunday – Downtown LA food distribution
1st Friday – Rice and Beans packing at the center at 9:00 PM
4th Sunday – dinner at Acencia in Glendale, 5:30 PM
Education
SSE Classes are conducted virtually on Sundays from 10:00 AM to 12:00 PM. For more information please contact our SSE Coordinator Shubha